American Ingenuity A Hasp is really a....12 12 2013
A hasp is really a hinge and a knob. The knob has a hole in it for a paddle lock. Hence you can make half of one out of a hinge and the other out of a bolt that you drill a hole through!!!!
If indeed you like to be creative and improvise!!!
The Musky watch is the perfect gift for men who like to think in Engineering terms and also have a love and appreciation for Wisconsin! The Musky is indeed the prized fresh water trophy fish of Wisconsin! Very high resolution image of an actual musky on the watch face!!! Perfect Christmas gift! Use coupon code THURSDAY2014 to get 15% off of this watch or any of my other gift products on the watch site, TODAY ONLY!!!!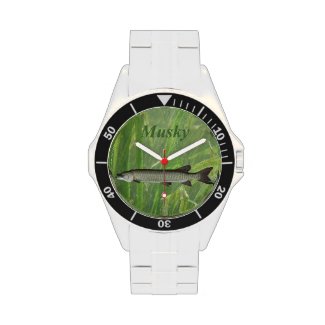 Musky Watch
by
ThomasPaulMurphy
Shop for more
Wristwatches
online at Zazzle
Thomas Paul Murphy
Originally published on 12 12 2013 at: www.themilwaukeeandwisconsinnews.blogspot.com
Copyright 2013 Thomas Paul Murphy