Packers 37, Cowboys 36 12 15 2013 Game
Caught the last part of this game and these are my comments.
That was a very sharp defense! All those interceptions! Some of them on the fingertips being pulled in!
And in my lifetime I have not seen a Parker leap over an opening as confident and streamlined as that one did. And I waited for the replay because I was sure that he had to have used a Judo type of roll when he landed, but it was indeed more on the upper part of his back and shoulders and he got right up! Leaping like that is a daring maneuver!
And while I am on the issue of safety it cannot be called professional football if they are allowed to grab by the helmet and still be allowed to play the game! I have had two neck injuries in my life and that policy really bothers me. (In one I was whip-lashed as a drunken driver hit us from being while my father was taking us skiing and the other was a fibroma tumor that had to be surgically removed.) In order for it call itself a professional sport it has to maintain the level of professionalism! And if we can't get players who can play at that level then the game gets disbanded and the salaries come down! Right? We don't pay adult men to play a sport and earn a high salary when they are playing with unprofessional conduct our own fathers taught us not to! And this applies to the referee's too! As you will see in a second. So indeed it becomes a whole different sport when it is required to be played with Professional conduct!
And here is what bother me in the game. When a player makes a diving catch like that, as an interception or otherwise, an he is still in the air and has the ability to pull that football into his chest without it wobbling out of the "pull in" that is a catch and that is a controlled catch!
So is that one of those referee groups they tell us are lawyers in their everyday life? It doesn't speak very highly of the professionalism in our legal staff today either does it? A little nip the night before and this is how it call goes to pot!
And speaking of McCarthy?? When he saw the review of that catch he should have been on the sidelines explaining why it was a catch just like I did above, instead of rocking back and forth at his hips as if to be boasting about how neat his new suspenders are. I don't watch football very often and maybe you can tell why by my commentary, but I don't believe there is anything wrong with a coach using a PROFESSIONAL MANNER OF SPEECH to plead his case as to why a call was wrong. But in order to do so first you have to have the mental capacity as coach to be able to articulate the issue! It should indeed be a requirement in the National Football League! And hence if a Coach breaks that conduct he also gets to be on the lawn mower crew, like the bad boy who was accused of committing both adultery and incest rape, while at a party with his greatly esteemed friend Bret Favre. And everybody keeps asking the question, "What should Bret do next?" What kind of media asks those questions, Lolly Pop Mentality? LPM Media for short?
It may take awhile, but we will get this country cleaned up!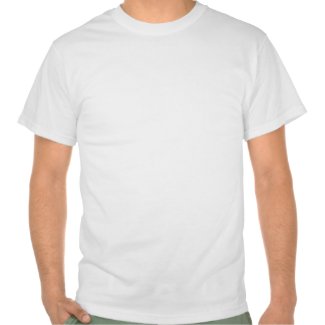 Musky T Shirts
by
ThomasPaulMurphy
Check out Musky T-Shirts online at
zazzle
Thomas Paul Murphy
Originally published on 12 16 2013 at: www.themilwaukeeandwisconsinnews.blogspot.com
Copyright 2013 Thomas Paul Murphy
And that brings up an interesting point. We have plenty of services that are meant to help people recently out of work find new jobs. And at the same time we have 46 million people on food stamps.
So we end up kicking those playing professional sports out of professional sports for the inability to maintian the integrity of professional conduct, then we are going to need "Unemployment Abatement" services for them! And it should not be our LPM Media asking what they should do next! It should be more based on where can we utilize your physical skills the best in our economy. Right? You have represented yourself in life as someone being capable of great feats of strength and coordination so how can we properly abate your unemployment? Anyone having trouble answering this question?
Wouldn't it be great if everyone who lost their job in our American Economy had front page news and television media coverage asking what should, "Johnny Appleseed" do next? It would lead to a lot less who is that "John Doe" everyone is inquiring the Governor about?
But the point should really be made in College for everyone considering a career in Professional Sports, "How do you intent to use your degree in physical activity after you career in professional sports has ended. Here is a list of activities that use those same skills, they don't pay nearly as much but they are all you will have the qualifications for." I can hear the Ivy Leaguers volleying for retirement insurance for professional athletes while at the same time goosing up the policies of health insurance for the public. And maybe someone that beat up another person in life should never be allowed to sell health insurance or be in the Financial Industry altogether. It is a conflict of interest to the American public and our Democracy!
Applying Corporate management buzzwords they need to be told, "We don't want you to have too high expectations for yourself!" upon entry into college sports! And they need to be told that starting today! And maybe anyone interviewing Professional athletes who retired young needs to tell them, "We don't want you to get your expectations too high, you really don't have the skill sets we need in the higher paying jobs in our economy." Now that is the kind of media I would like to see! Let baby face get it out right then and there so that he can get on with his personal development.
And the first thing that a clothier should say to them upon retirement of Professional sports is, "You are a Big
DRESS
size man?" Now that is the kind of scene I would like to see in a movie!
I feel kind of like a drill sergeant when I write this. My Uncle Larry was one.