Relevant Search Term 12 25 2013
"Indestructible Ear Buds"
That is what I am looking for! I believe there might be an opportunity for a Milwaukee Based Manufacturer to market a pair under that term! Their week spots tend to be the pieces of plastic laminated at the bud. Where the cord exits the buds and where the cord comes to the plug of the cord. As well as the entire cord itself being subject to the wire crimping in briefcases. Also the strength of the plastic in the bud itself.
Now once those 4 issues are addressed and the product made indestructible I believe there would be a market for them.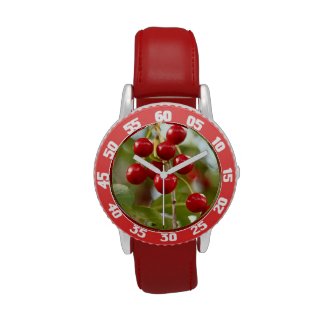 Cherry Watch
by
ThomasPaulMurphy
Check out Cherry Watches online at
zazzle
Who wants to throw out 4 pairs of those a year? Not me. Last year there were 57 million tons of electronic waste! Causing things like frogs missing legs but does not affect humans one bit they would tell us so they could keep on doing as they want to!
Thomas Paul Murphy
Originally published on 12 25 2013 at: www.themilwaukeeandwisconsinnews.blogspot.com
Copyright 2013 Thomas Paul Murphy