Inventions Needed New Funnel and Funneling Technology 12 18 2013
When pouring thicker viscosity liquids the simple funnel tends to clog by the process that I will define as being "Hydraulic Corking!"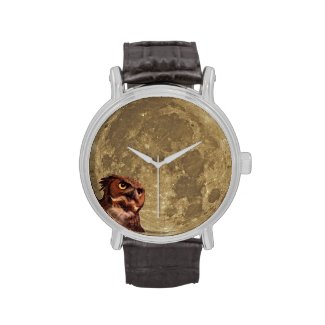 Night Owl Watch
by
ThomasPaulMurphy
Browse Nite Watches online at
Zazzle.com
In order to lessen the instance of hydraulic corking and related overflow that can in most extreme cases cause environmental contamination and fire. (And also poisoning!) Every funnel should come with or incorporate a blow type hole device; thought of as much the same way a whale exhales or a submarine surfaces.
The most practical type of application to incorporate directly in the funnel would be a inherent tube that runs on the outside of it. Thereby allowing air to escape as thick liquids are poured in and therefore lessening the instance of hydraulic corking. Other funnel types might include those that include a Coriolis spiral on the top of the funnel and a computer engineered taper to the funnel.
There is no reason that a funnel has to be dimensionally round at the taper, perhaps a distortion might lessen the effect of hydraulic corking or gravity mass cohesion of the liquid. And indeed I am borrowing on astrophysics for that last idea.
Such applications also might help aid liquid transportation industries such as pipelines prevent terminal pressure issues or create them.
I have not tried it yet, but the most simple solution might be to insert a straw with a bent top to it in the funnel!
Thomas Paul Murphy
Originally published on 12 18 2013 at: www.themilwaukeeandwisconsinnews.blogspot.com
Copyright 2013 Thomas Paul Murphy