Electric Guitar Design Improvement by Thomas Paul Murphy
Construction of a laminate neck with a bridge and nut that also serve as a clamp to facilitate the structural integrity of the neck. This can be accomplish if the bridge and the nut are both threaded or partially holed and threaded on the underside. Whereby machine screws would be chambered into countersunk holes from the wooden underside. Hence both the nut and the bridge serve dual purposes of not only determining scale but also holding the "long bone" of it, the neck, together!
It can also be accomplished if the bridge and the nut both have threaded holes all the way through them whereby brass machine screws could be ground flush with each the nut and the bridge.
And depending upon the laminate configuration the placement of the bridge or nut screws would be different to optimize structural integrity. Hence it is determinant on laminate configuration. One machine screw hence could facilitate the integrity, if per such the laminate inlay was on the surface with the strings as the bridge and nut would serve as the clamp piece. If just the opposite is true then two machine screws per bridge and nut would do it.
Like I say it would all depend upon artistic and engineered choice of how the laminate should be configured, which in turn is also dependent upon artistic conception as to a blend of idealism's without compromising either idealism being the goal...as hence is the determinant of Utopian societal thinking, which indeed most people would swear off as being impossible and therefore futile.
And of course this is a design to be used for tighter and stronger strings such as a long bass guitar. Whereby such guitar could indeed be made lighter and stronger because of the reinforced laminate construction held in place with the uni-bridge clamp or uni-nut clamp conception.
Speaking of which if you have had bouts of insomnia due to rattle-boning or other noise pollution then my Night Owl Watch or Night Owl Clock is just the perfect Holiday (Christmas, Hanuka, or Pagan Year Over Celebration)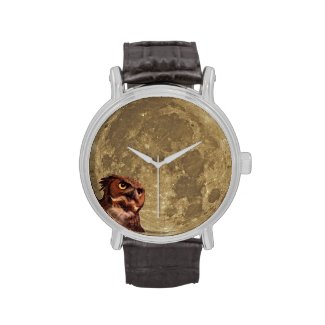 Night Owl Watch
by
ThomasPaulMurphy
Find other
Watches
at zazzle.com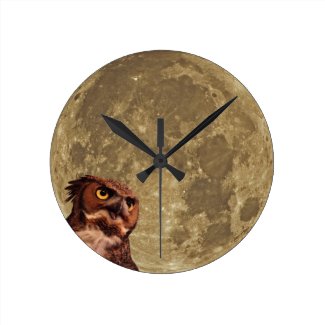 Night Owl Clock
by
ThomasPaulMurphy
Find other Night Wall Clocks at
zazzle.com
THE PERFECT GIFT TO HELP LESSEN THE ANXIETY RELATED TO INSOMNIA? And hence help a person fall naturally to sleep! That Great Horned Owl looks more perturbed than you are?
It is truly a one of a kind gift your love one will be sure to greatly appreciate!!!
Special offer!!! Get 20% off by using code:
HOLIDAYSWKND
Sale ends tomorrow!
Night Owl Watch
Night Owl Clock
Thomas Paul Murphy
Originally published on 12 07 2013 at: www.themilwaukeeandwisconsinnews.blogspot.com
Copyright 2013 Thomas Paul Murphy